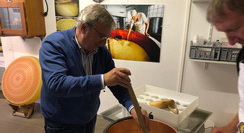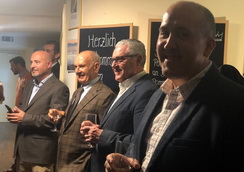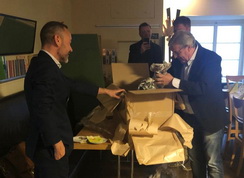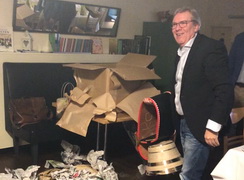 Canso goodbye Pepe Lopez
On Wednesday, 03.04.2019 we had the honor to have our friends of Canso visiting us for a special occasion.
As a start we organized a visit at the show dairy in Affoltern where they had the chance to prepare some fresh Swiss cheese. The special occasion was not just having fun doing Swiss cheese with friends and a usual business talk! It was a goodbye! A goodbye from our long time and beloved friend Pepe Lopez. Pepe started his career at the Cooperative Canso 1976 as a sales manager and worked itself up to managing director, in those years a special bound and friendship developed between all of us. After 38 years of dedication and service in the Fruit and Vegetable sector the time of retirement came also to him.
We did celebrate this special and emotional moment together, dinning, laughing and talking about the good old times with all the amusing anecdotes when all begun between Canso and PPO back in 1976. All this needed a special gift to thank him, for all his passion and dedication in front of the sector and our Company, so we decided to gift him not only an experience on how to do cheese but also a typical Swiss Cow bell! We know Pepe as a driven person, so it did us not surprise when he told us that he will start his retirement with a 16 day walk at the Camino de Santiago, we are looking forward to see him soon and hear what he experienced on his way.